Insulating (FRP) materials
Insulating (FRP) materials
For electrical constructions and transmission facilities
Electric-proof work station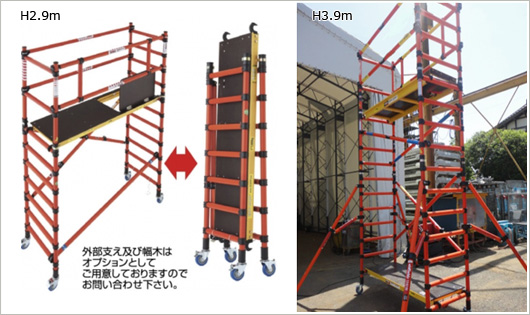 Appropriate for electrical constructions and transmission facilities 
(Maximum height of the working board is 3.9m)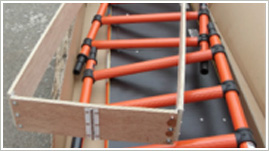 22,000V of endurance
225kg of withstand load
Temporary type so that make installation easy
Made of FRP (Light and steady)
With outrigger (great stability)
Adjustable the work height (Max : 3.9m )
※Outrigger is regulation equipment
 Skirting board is optional
Single pipe made of FRP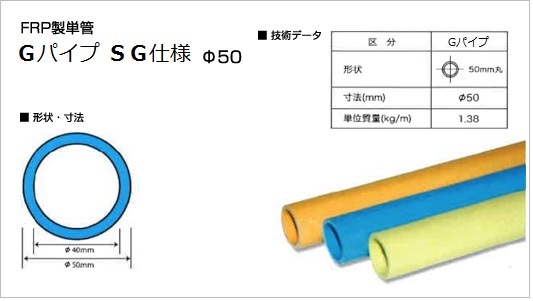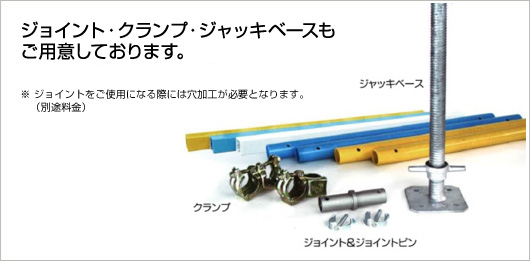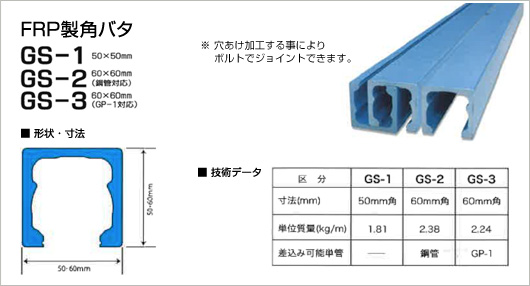 Single pipe for electronical construction and transmission facilities.
Voltage resistance, steady and light.Also useful as the single pipe system.
Furthermore, offered reasonably.
Resist electricity
Resist rust
Light
Quieter than using copper pipe
※Blue is the regular color
※We can offer cramps, cramp covers, jack bases and Japanese cedar scaffold planks.
For electronical construction
Step ladder made of FRP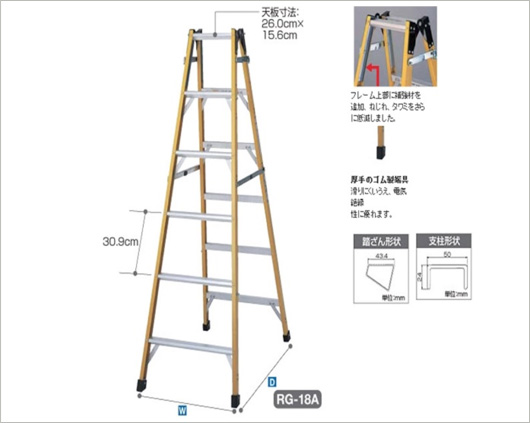 Basic needs for electronical constriction
It can be a ladder. We can also offer type 1.14m and 1.74m high
※Added reinforcement on the upper sides of the frames so that decrease the crook and flexure more
※Thick rubber stoppers Grippy and highly-resistant for electricity
One-piece bar hopper made of FRP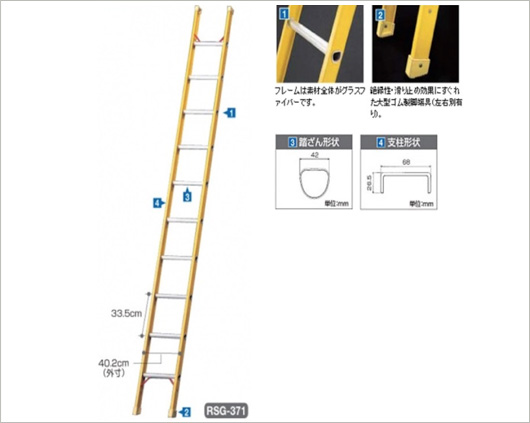 Essential for electronical constructions
20,000V of tolerance
4.04m long
8.8kg
※Frames are all made of fiberglass
※Steps are Aluminum
※Big size rubber stoppers are useful for resisting electricity and avoiding slip.
Two-piece bar hopper made of FRP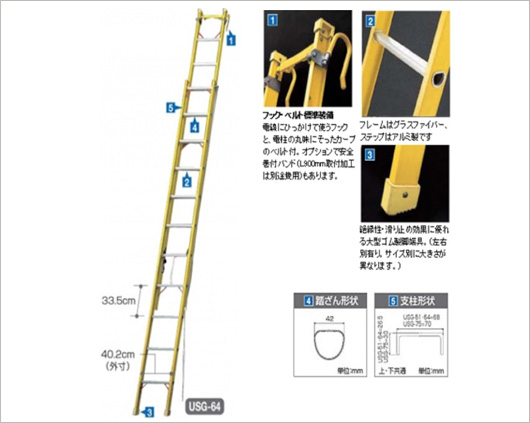 Required goods for electronical constructions Extensible to max 7.52m
20,000V of tolerance
Max 7.52m / 4.59m of reduction length
24.5kg
※Hooks and belts are regular parts
※Frames are all made of fiberglass
※Steps are Aluminum