Σ (Portable 4-leg ladder)
Σ (Portable 4-leg ladder)
In addition in the sense foot fence and sensor, to fall prevention sensory.
Finger amputation measures at the time of the folding also full.
Comfortable workability and safety, excellent strength and always will be required to work platform.「Σ (Portable 4-leg ladder)」And I have adopted a sturdy lightweight aluminum, work platform builds a working environment robust and secure and is easy to set-up.Repair and maintenance costs also reasonable because it is structure that allows for easy replacement of parts only damaged part part is damaged.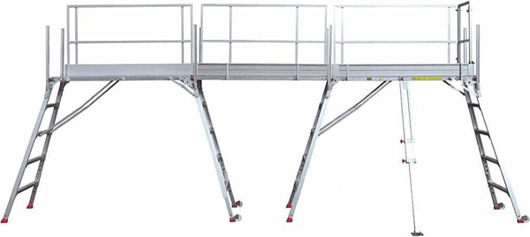 The product made from all aluminum of light weight and quantity durability.
The work floors of three kinds of S-M-L are 500Wx1690L and a wide design.
Since each part is bolt nut combination, repair and component replacement are easy.
Σ (Portable 4-leg ladder)/L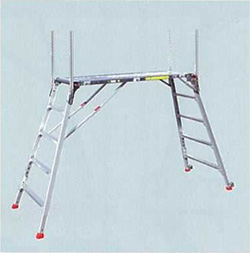 Weight
29.5kg
Allowable load
150kg
Work floor height
1488mm〜1833mm
7 Stage
(57.5mm/stage)
Work floor Wideth
500mm
Σ (Portable 4-leg ladder)/M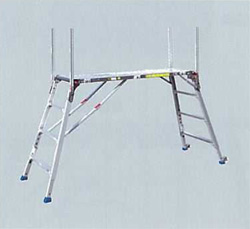 Weight
27.3kg
Allowable load
150kg
Work floor height
1148mm〜1493mm
7 Stage
(57.5mm/stage)
Work floor Wideth
500mm
Σ (Portable 4-leg ladder)/S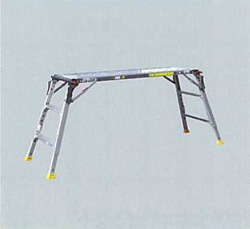 Weight
21.3kg
Allowable load
150kg
Work floor height
808mm〜1153mm
7 Stage
(57.5mm/stage)
Work floor Wideth
500mm