MOLECORD
NETIS登録 No.CB-170010-A
Contact filtration material for turbid water treatment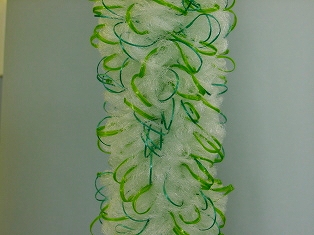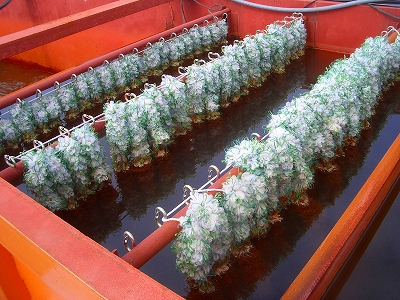 As fine fiber is used contact filtration material,it has excellent performance to attract SS(suspended soils).Futhermore,as it make up in flexible loop,and the backwashing efficiency is inproved.
As light fiber is used,and is easy to install.
As contact filtration material used in precipitation tank,it is possible to inprove the disposal capacity.
As it uses synthetic fiber,it has excellent ebdurance.
Specification
| Mame | Specification | Color | Material | Length |
| --- | --- | --- | --- | --- |
| MOLECODE | φ100 | White×Green | Polypropylene | 50m×2/case |